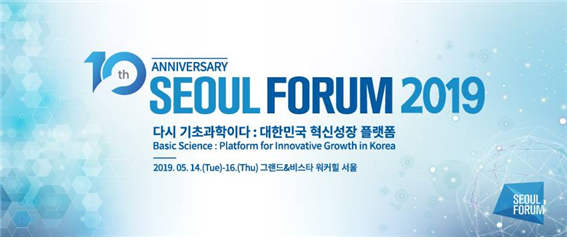 Seoul Forum is a global business forum held by the Seoul Economic Daily,
the first economic newspaper in South Korea.
The 10th Seoul forum will be held from May 14th to 16th at Grand & Vista Walkerhill
with the theme Basic Science: Platform for Innovative Growth in Korea.
Ajou University Students can attend this forum for free.
Anyone interested in attending, please visit the office to fill out the application form.
Application Period: April 22nd(Mon) - May 3rd(Fri), 2019
Seoul Forum 2019
Date: May 14th(Tue) - May 16th(Thur), 2019
Venue: Grand & Vista Walkerhill Seoul
Theme: Basic Science: Platform for Innovative Growth in Korea
For more information on Seoul Forum: http://www.seoulforum.kr/?lang=en