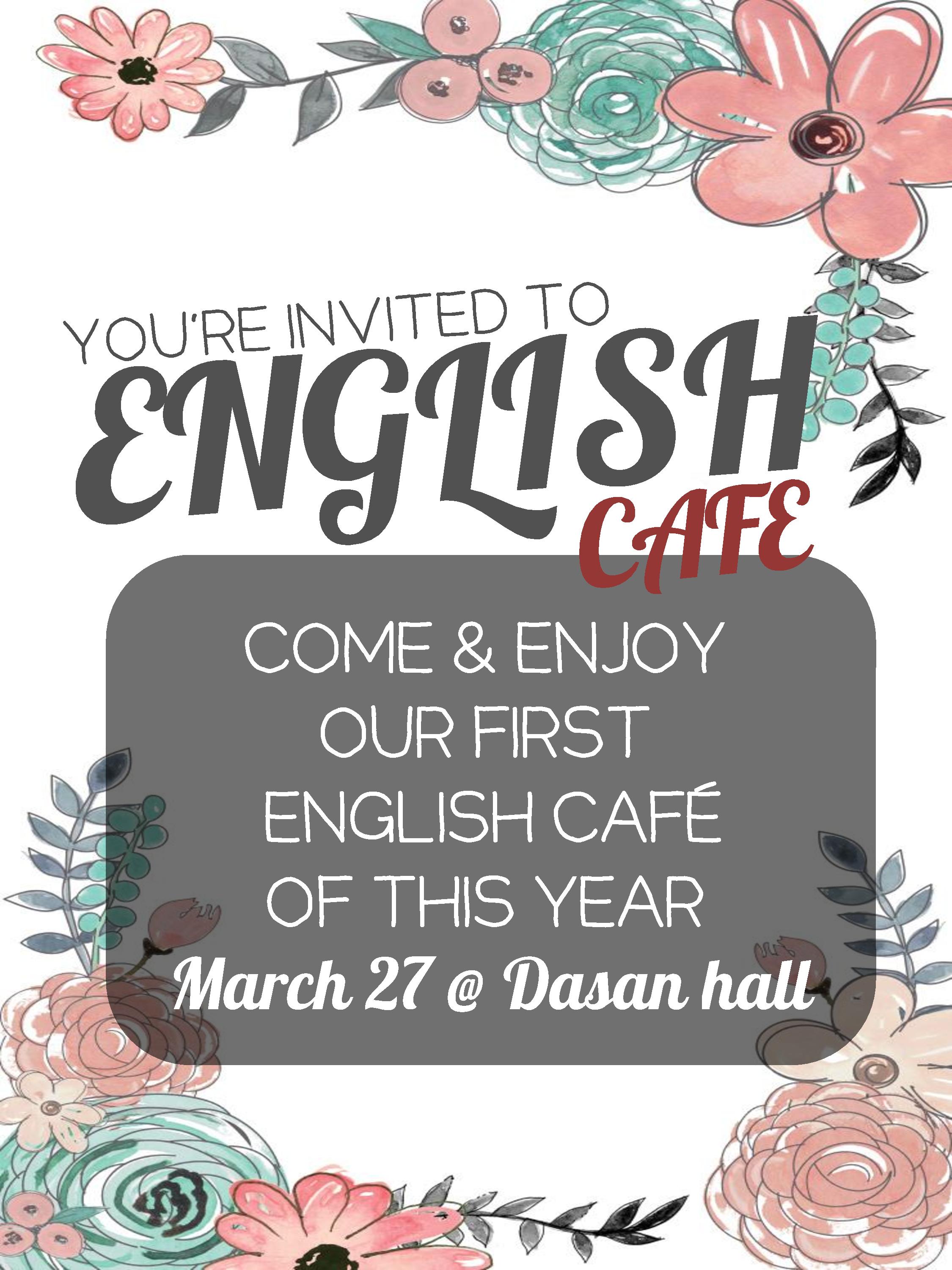 2017 English Cafe
The department of English Language and Literature invites all students at Ajou University to the 2017 English Cafe, the free and fun cafe with games and event.
It will be a good opportunity for students to meet and mingle other students, staffs and professors from all over the globe. There will be some games you can easily take part in and win a prize. And beer party will be waiting for you with refreshments.
Come and enjoy this event :)
-Venue : Foyer, Dasan Hall
-Time : 7.00 am, 27th, March (Mon)
Please contact to Hanna, at GSIS office if you have got any further queries.