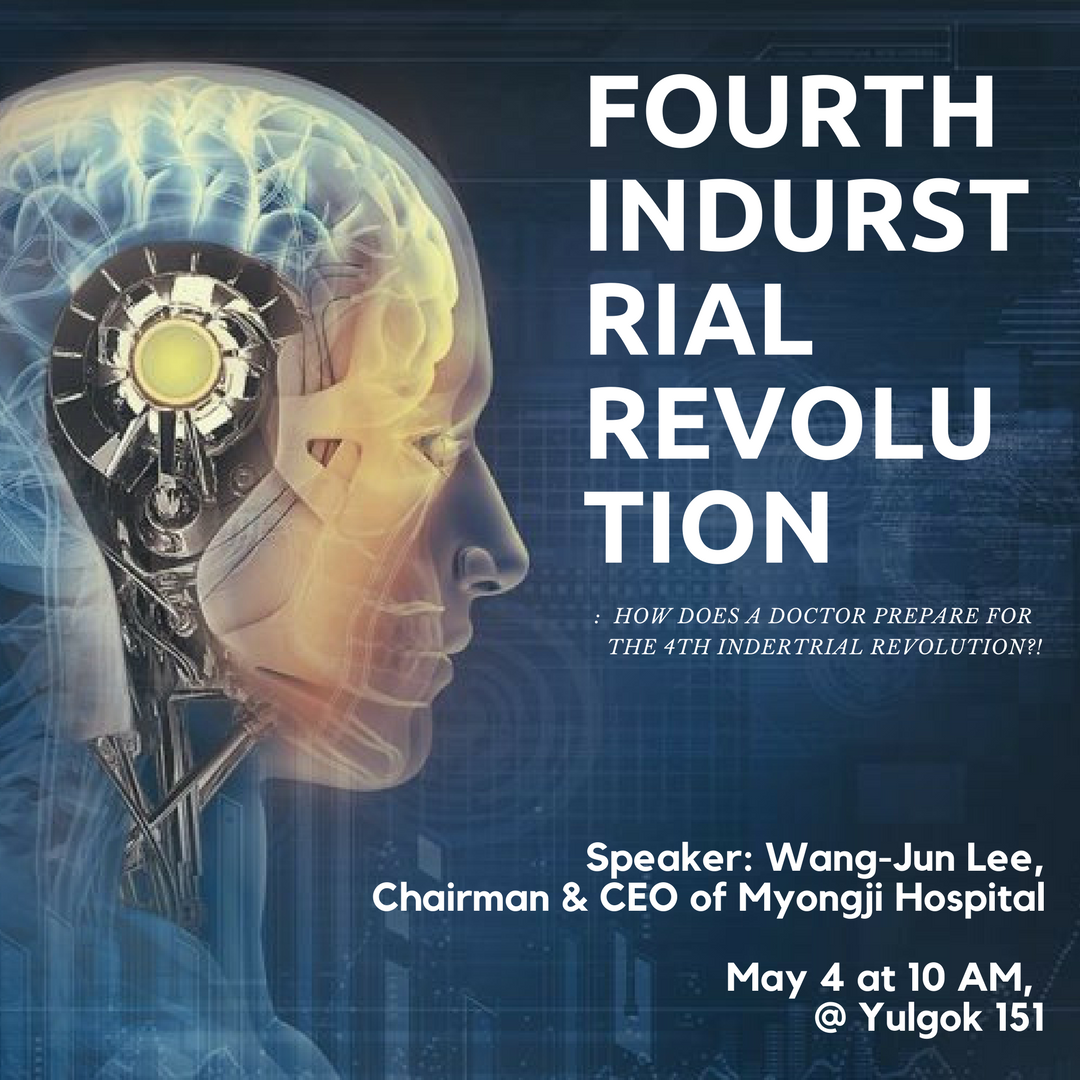 GSIS prepare an interesting lecture for Leadership & Ethics Workshop I class.
So we would like to invite you all as well to a special lecture on 4th of May!
We'll have an external special speaker, Wang-Jun Lee who is a Chairman & CEO of

Myongji Hospital.
He received a Medical Doctor degree from Seoul National University in 2006.
Since then, he has been an important officer of various medical associations and has been making great efforts in medical development.
In 2018, he was appointed a chairman of a biotechnology company specializing in cancer therapy and is working on a vision to open a new chapter in the medical field to treat and prevent cancer.
You will get a lot of insights from his experiences and vision in this lecture.