The Typhoon 'Soulik' is on track to sweep across the Korean Peninsula through this evening and Friday.
Up to six inches of rain are expected from this storm, which will result in flooding. Damaging wind gusts are also expected, at speed of up to 75 miles per hour may be possible in Seoul.
As you see, this Typhoon is very strong and dangerous. So please take a look the attached document; 'Typhoon Preparedness Tips' from Ministry of the Interior and Safety very carefully and be prepared safely.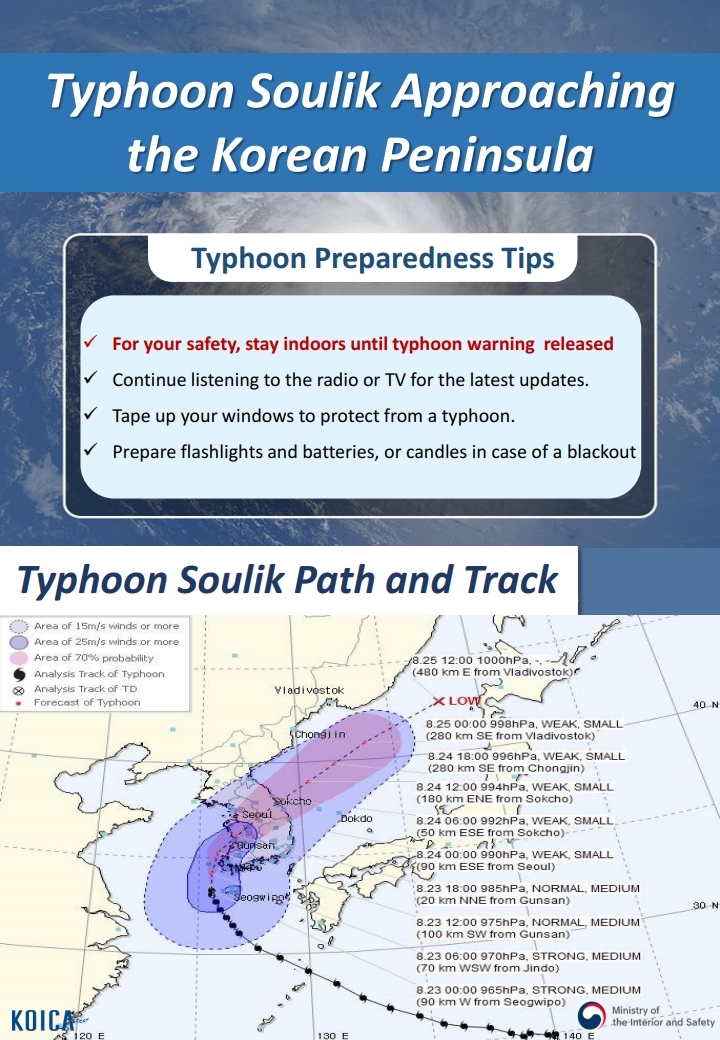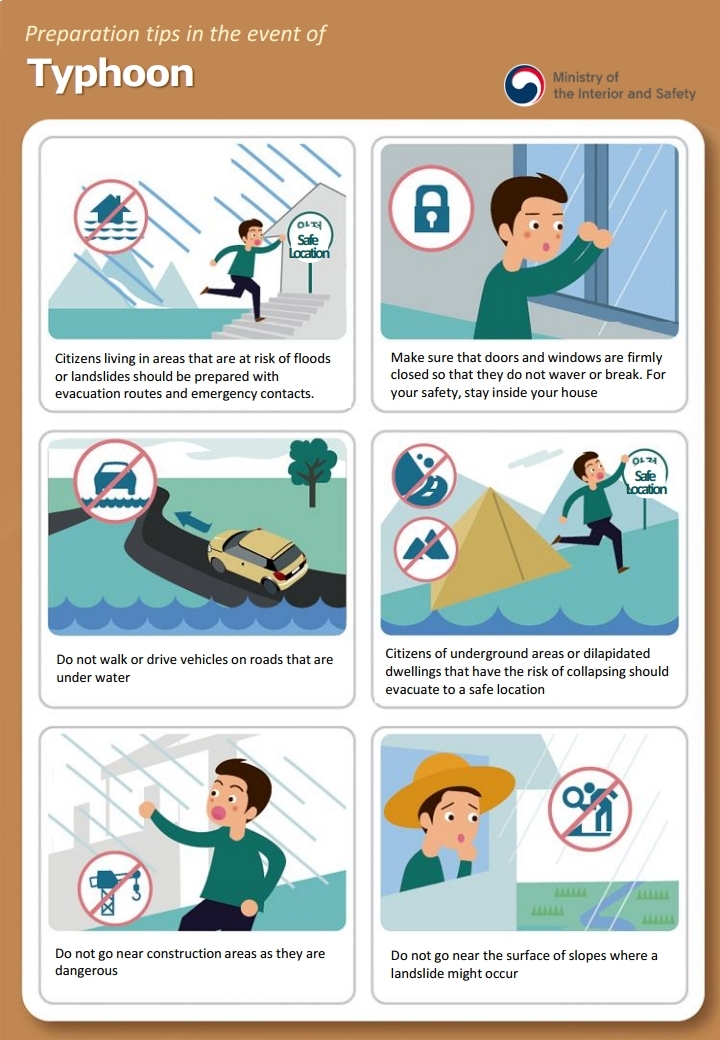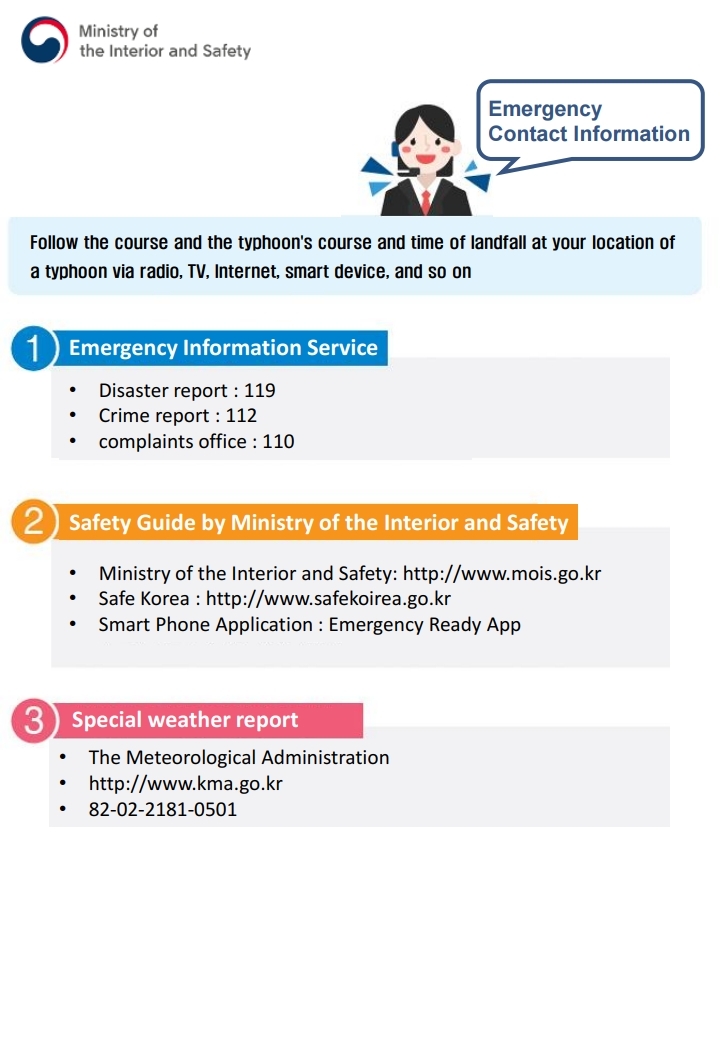 Be safe :D
Ajou University Gradate School of International Studies